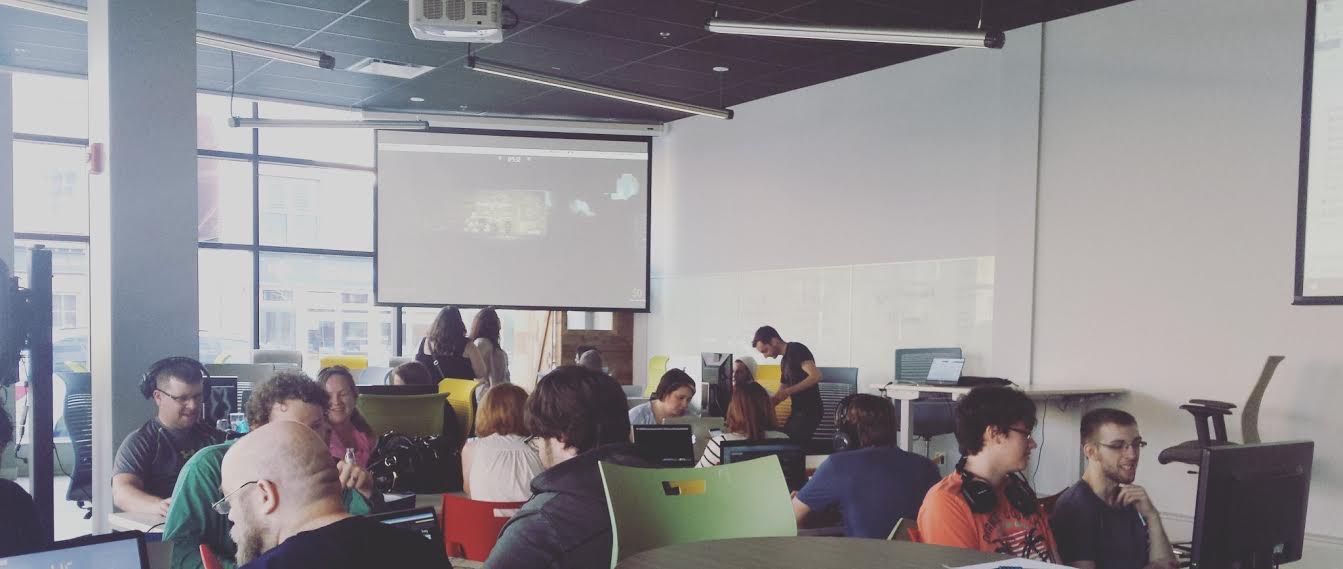 Pre-alpha play-test party!
So, on Thursday, Miner Meltdown was officially unleashed into the wild during the pre-alpha play-test party that we threw at the new Startup Zone in Charlottetown. This was the first time that the game was played outside of close friends.
SooOoo cool to see people actually playing the game against one another for the first time!! Also, super weird! Feels very vulnerable to put your work out there when you know that it's still a work in-progress and there are still known issues. That being said, I'm super happy with how the night went. We ran into plenty of bugs, but every one had a chance to play several full games and got a sense of what the game is about.
Thanks so much to everybody who came out!! and to my family and friends for having plenty of play-test sessions as I patched up some last minute bugs this week :).
Pre-release Testing/Alpha
Having a chance to step back after the event, I've rethought how I'm going to handle my testing process. I was planning on having one big official public "alpha" scheduled for late July.
I think the new way that I'm going to tackle the pre-release is to setup monthly sprints, ending in play-testing sessions over a few hour window. This will allow me to:
a) be more agile, and get feedback faster.
b) get more users testing the game concurrently in small time windows, (rather than leaving an open alpha running for a week)
Features /  Feedback
I've set up a public Trello board, where I'll post my progress, allow people to vote on which features they would like to see, and subscribe to get notified when specific features are in place. After I tick off all of the urgent bugs, and finish each month's sprint card, I'll schedule a play-testing window.
You can check out the board here
The main items that I'm going to fix before the next play-testing session are currently: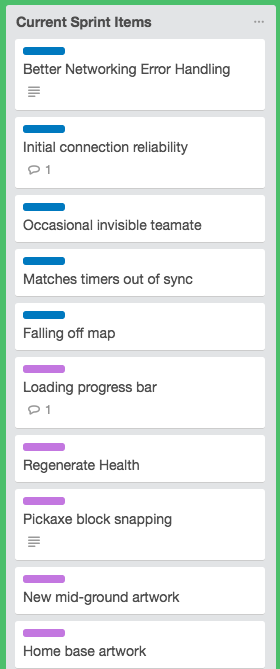 …(plus any of the "Urgent" marked items in the bugs list.)
If you're looking to be a part of the next play-test, be sure to subscribe to the email list at minermeltdown.net
Thanks for reading! And thanks x10000 to everyone who came out the other night and to the lovely Startup Zone folks for hosting! I'm super lucky to have so much support.
– James