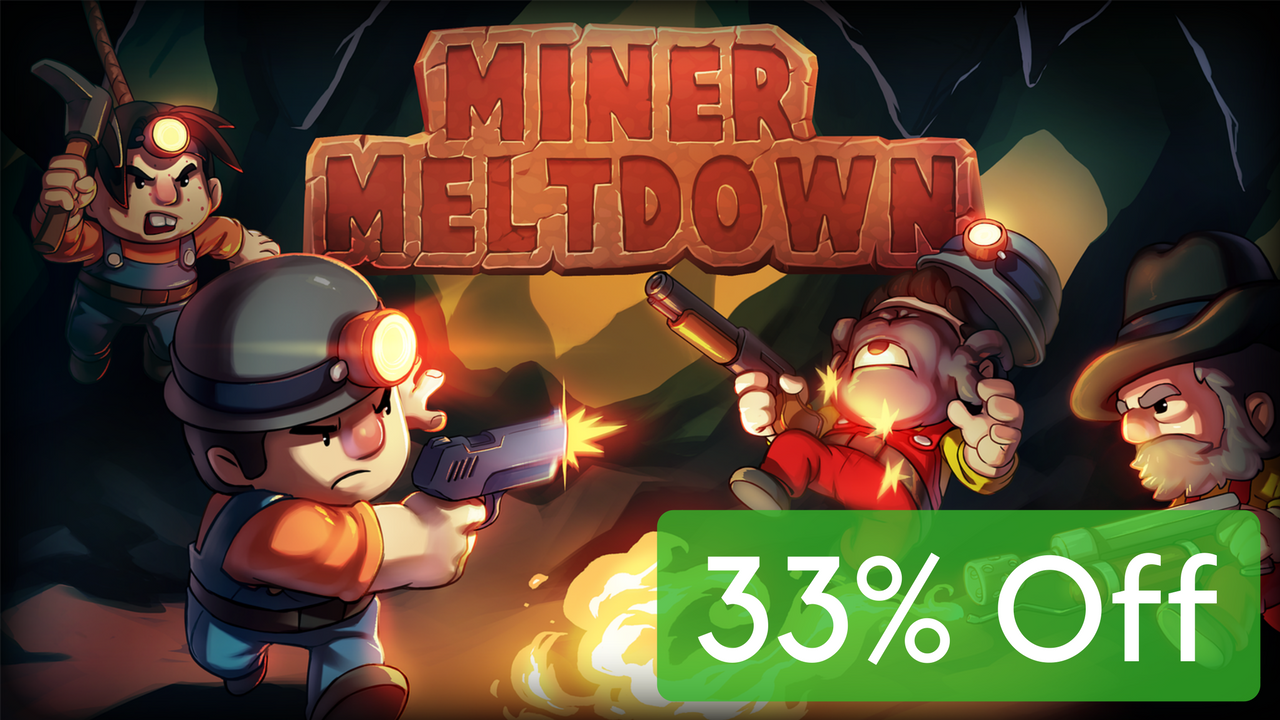 Miner Meltdown Easter Update!
The Miner Meltdown Easter Update (1.0.2.0) is upon us!
New Weapons, New Game Type, Limited Edition Skin, All-time Low Price

33% Off Easter Sale! ON NOW!
To celebrate Easter, Miner Meltdown is temporarily at an all-time low 33% off.

Now is the best time to grab a copy for yourself, your cousins, and your cat.
Grab a copy here
You voted, and the newest weapons joining the arsenal are the medic gun, and the alien blaster. Go try em' out!

New Game Type!
Miner Meltdown has a brand new game-type: Diamond Dash.
Collect diamonds and bring them to the central drop-off zone to score points. But be careful, if you get killed, your enemies will pick up all of the diamonds that you dropped.
Limited Edition Easter Skin!
Play anytime before Easter, and you'll have a chance at unlocking the limited edition Bunny Miner.
"Kill The Dev" Achievement Added!
If you see this guy hopping in/out of your games, then that would be me. Manage to blow me up and you'll unlock a special achievement.
I will be streaming tonight at 7-9pm (EST) if you're looking to find me! https://www.twitch.tv/mighty_pebble
See you soon in the mines! If you haven't already grabbed a copy,
Do it today!

Community
Don't forget to join the Discord community to give your feedback on which weapons, gametypes, features, or anything at all that you'd like to see added next: https://discord.gg/e6U4fbm