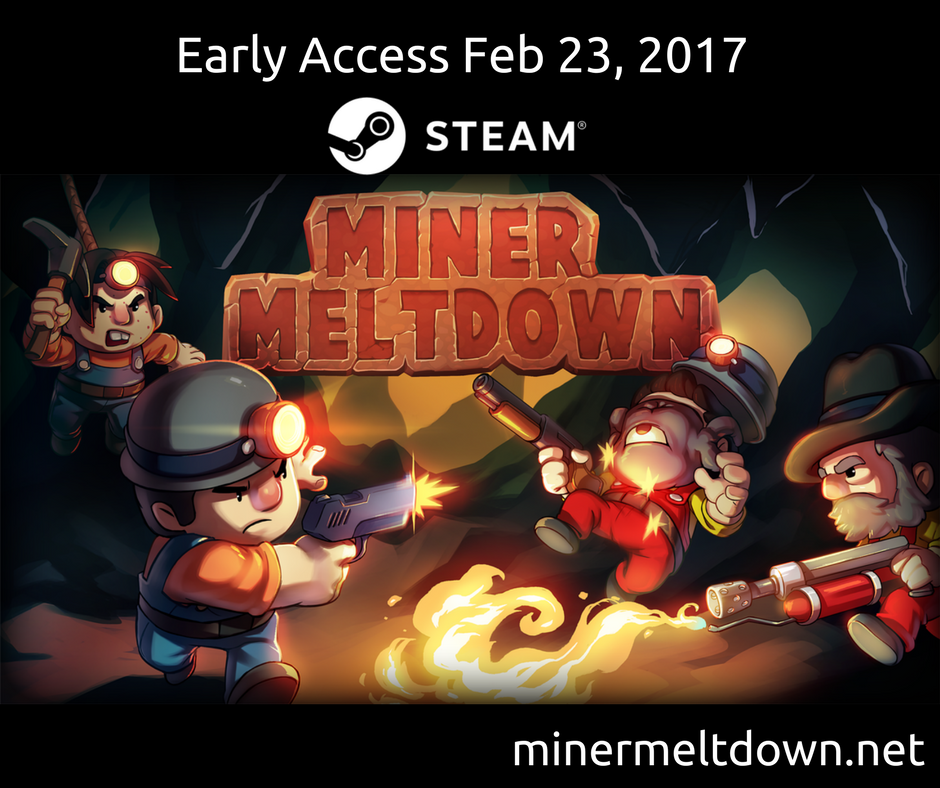 Early Access Launch date, Beta #2 and more!
Hey Hey Hey!
So! Last week I announced the official Steam Early Access launch date with is …

FEBRUARY 23 2017!!!!!

So a few weeks ago was the public beta, and it was awesome playing with you all! A ton of new beta requests came in right after the last beta ended, so there will be another closed Beta on Feb 4. All keys from the first beta will still be active for this one last day. A limited amount of new keys will be sent out later this week

And for you PEI local cats, Miner Meltdown will be at this weekend's IGCON for you to try out.

Thanks guys! More details around price, pre-launch giveaways, and other tidbits coming your way soon!